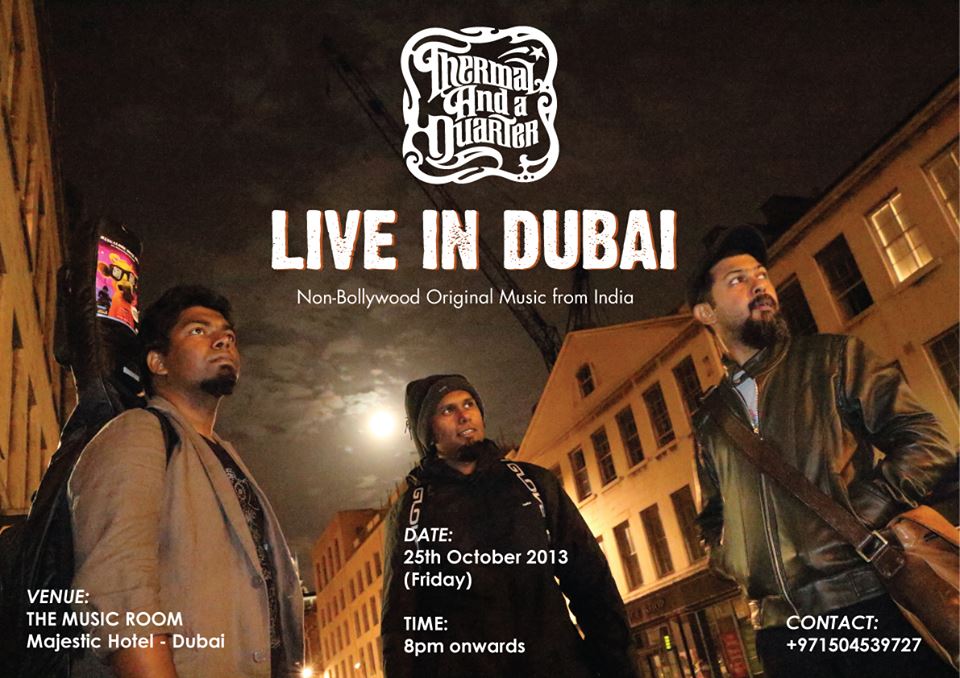 Yes! We're
going back to the Fatherland!
A lot of the music we cut our teeth on came to us via 'Thomsun Original' audio-cassette tapes carried down to India in bulging VIP briefcases by Fathers and Uncles returning from the 'Gelf'. A brief vacation in God's own backyard; replete with
large easy-chairs, relatives eager for tales and boons, quick impregnations and lots of coconut oil. Then it was back to slogging in the arid desert, squirreling shekels in the Sheikhdoms. And those tapes – ah,
from Boney-M to Steely Dan, Toto to Guns N' Roses, Osibisa to The Police – that was the stuff that got us going. We wore them out, gleaning the chords to Josie or sweating that solo on Eye in the Sky.
When we played in Dubai for the first time, back in 2007, we promised to return. So, like the, ahem, 'contraption' in that book The Naked Lunch, we're doing it again. On 25th October 2013, TAAQ will play
the Music Room at the Majestic Hotel in Dubai – one of the city's hottest new venues.
Calling all ye friends and countrymen – show
up! We promise to inject every bit of the enthooseeyaasum we showed the Thomsun Originals into our show. And originals you'll hear – a bushel full.
Salaam!